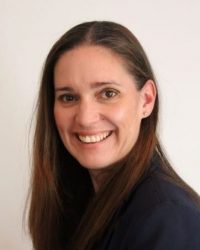 Hello and Welcome to Our New Website,
The British Chamber of Commerce has been at the heart of the Slovak business community since 1998. It has helped countless businesses to grow and achieve their goals.
I joined the Chamber in February 2020, full of excitement and looking forward to meeting our members at the events we had scheduled for the year ahead. Little did I know then that everything would be different to past years' experiences due to a global coronavirus pandemic.
2020 has presented unprecedented challenges for us all and we all feel its acute effects. In addition to the impact of coronavirus, there will also be a need for businesses to adapt to Brexit when the Transition Period ends on 31 December 2020. But the biggest challenge we face is longer term: Climate Change.
The good news is that as entrepreneurs, you are the ultimate experts at turning a challenge into an opportunity. We can't go back to business as usual. This presents an opportunity to recover in a sustainable, green and clean way.
And here we have a powerful ally, with the British Embassy leading the race to net zero emissions, as the UK government prepares to host the UN Climate Change conference COP26 in Glasgow in November 2021.
With the UK among global leaders on everything from Smart Cities to green finance and Slovakia a booming economy and proud pioneer of tech, I am sure that there is much we can do and learn from each other.
You'll have heard the phrase that 'Information is Power'. But I believe that for businesses information is profit. Our Chamber is an effective Forum for sharing the information that businesses need to know; the more we know, the more successful we will be.
We are committed to helping our members from all sectors and all sizes to reach their goals and to succeed.
Together, we can achieve what we could never achieve alone.