In the last five years (2015-2019) CEE has experienced EUR 4.2 billion worth of transactions – nearly half of the total hotel transaction volume (EUR 9.4 billion) achieved by the region in the last 20 years.
Capital cities remained magnets for investment, experiencing 72% of transactions in CEE between 2015-2019.
CEE hotel sector peaked in 2019, experiencing unprecedented investment levels of EUR 1.4 billion. Total of 55 hotels changed hands last year, comprising over 10,000 rooms.
The average deal size in 2019 was EUR 31 million and average price per room at about EUR 142,000.
The region has been experiencing growing diversity of investors in recent years, although in 2019, European investors secured 84% of the total transacted volume.
Czech Republic remained region's hotspot, securing EUR 620.4m of investment in 2019 and capturing 43% share of CEE6* market – however investment scenes in Bulgaria and Romania recorded a robust increase, with markets seeing 490% and 212% YOY growth respectively.
In Slovakia, the value of hotel transactions almost doubled from EUR 8.9m in 2018 to EUR17.1m in 2019
The most popular hotels in the CEE region among investors in 2019 were upper-midscale and upscale hotels, accounting for 42% of transacted volume.
In 2019, the largest transaction in the CEE region was the purchase of the InterContinental Prague for EUR 225m.
Nearly EUR 2 billion of transactions where initially expected in 2020, underpinned by several major deals already in progress across the CEE-6 region. However, the completion of these deals is becoming more unlikely due to the growing COVID-19 pandemic.
London, March 2020 – A new report on the hotel investment scene in CEE reveals that in 2019 the CEE6* markets were rapidly catching up with their western neighbors, both in terms of investment volumes and sophistication. The second annual report by Cushman & Wakefield and international law firm CMS explores the underlying investment trends across CEE6 countries and looks at the various innovations that have shaped the hotel industry in recent years.

Hotel sector in CEE peaked in 2019
Hotel transaction activity in the CEE region reached an all-time high of EUR 1.4billion in 2019. Initial expectations for 2020 were bullish, underpinned by several significant deals already being in various stage of progress at the beginning of the year. However, with the unprecedented COVID-19 pandemic still unfolding, it's becoming increasingly challenging to make investment predictions for 2020.
The report shows that the higher yields offered by the region, relative to many established markets in Western Europe, combined with its long-term growth potential were key drivers behind investment in 2019. Hotels in Sofia and Bucharest attracted the highest yields of the CEE6 at around 7% to 7.5%, while those in Prague, Budapest and Warsaw transacted with slightly lower yields at 5% to 6%. Bratislava has the third highest yield rate of the CEE 6 after Bucharest and Sofia. While yields were getting closer to those seen in Western Europe, there was still a gap of about 50 to 100 basis points between the top cities in the CEE countries and their close western neighbors, such as Vienna and Berlin.
At a local level, unique characteristics enjoyed by the countries in CEE-6 were also driving investment, such as Warsaw's robust commercial development and the decreased VAT rate for hotel accommodation in Hungary and Slovakia.
Bratislava is one of the four of the six major Central and Eastern European capitals that continued to enjoy growth in revenue per available room (RevPAR) in 2019. Bratislava saw the greatest average daily rate (ADR) and RevPAR increases, 22.1% and 19.8%, respectively. The outstanding growth shown by the Slovakian capital was driven by two major factors; firstly the decline in VAT from 20% to 10%, which came into effect on 1 January 2019 and helped an increase in net rooms' revenue. Secondly, events played a big part, the highlight being the World Ice Hockey Championships in May, which helped boost ADR 32.8% for the month.
"We've seen unprecedented growth across the sector in the last five years," says Lukas Hejduk, CMS partner and Head of Hotels & Leisure in CEE. "2019 saw transaction volumes rise to their highest ever level and our initial expectations for 2020 were even stronger. However, this optimism has been severely tempered by the international outbreak of COVID-19, which is putting the tourism sector and global economy under increasing pressure. We now find ourselves in a situation where it is increasingly difficult to predict the full impact on the hotel sector across CEE."
Growing diversity of buyers
The report reveals that European investors dominated the CEE market in 2019, securing hotels worth 84% of the total volume. However, the region saw growing interest from buyers in Israel and South Korea.
The region experienced a growing competition among investors where flexibility and ability to react quickly were two increasingly important factors in additional to being able to offer aggressive price. Private investors, who were typically more nimble, formed the largest segment of buyers in 2019, whilst institutional and listed investors acquired 43% of the total volume (EUR 620 million).
The changing nature of operating structures
Until recently, the availability of various operating models in the CEE region remained limited compared with Western Europe, due to the hesitance of major operators to sign leases in the region and the absence of third-party management companies. This has started to change in recent years, driven by the increasing popularity of the CEE markets.
The report also shows that not only have hotel operating models evolved, but hotel transaction deals themselves were becoming increasingly creative in the face of compressed yields and rising uncertainties. Whilst the hybrid structures being used were not new, they were becoming both more sophisticated and more frequent across the CEE region as a result of strong competitive pressures and rising economic and geopolitical concerns.
"In recent years, we experienced increasingly blurring lines among various operating structures whether it involved leases with variable components or management contracts with income guarantees", says Frederic Le Fichoux, Head of Hotel Transactions for Continental Europe at Cushman & Wakefield. "The various stakeholders need to get creative to make the deals work which leads to rising complexity and sophistication, requiring in-depth understanding of the market and extensive experience in this constantly evolving sector. Going forward, this will be even more critical, given the shock caused by the COVID-19 outbreak. There certainly will be more pressure on creating flexible deal structures that can handle the unexpected."
Looking ahead


Due to the ongoing COVID-19 pandemic, several deals that were expected to close in 2020 are now being put on hold. Nevertheless, a number of deals already completed at the beginning of the year – totaling approximately EUR 297,000,000 across 6 assets, primarily located in Budapest – and there are still some investors choosing to continue with their acquisitions and due-diligence processes.
Undoubtedly the ongoing pandemic will have a notable impact on CEE's hotel industry in 2020. However, the robust investment recorded in 2019 indicates the level of activity the region is capable of achieving, which may well be repeated when the current crisis is resolved and the hospitality sector in the CEE-6 region recovers.
—————–END—————–
For further information, please contact:
Michaela Šedlbauerová, PR Manager, Cushman & Wakefield
E: michaela.sedlbauerova@cushwake.com
T: +420 737 419 055
Angelica Pomroy, Communications
E: angelica.pomroy@cms-cmno.com
T: +44 20 7367 2303

NOTES TO EDITORS
About Cushman & Wakefield
Cushman & Wakefield (NYSE: CWK) is a leading global real estate services firm that delivers exceptional value for real estate occupiers and owners. Cushman & Wakefield is among the largest real estate services firms with approximately 51,000 employees in 400 offices and 70 countries. In 2018, the firm had revenue of $8.2 billion across core services of property, facilities and project management, leasing, capital markets, valuation and other services. To learn more, visit http://www.cushmanwakefield.cz or follow Cushman & Wakefield on LinkedIn, Cushman & Wakefield Czech Republic on Facebook and @CushWakeCzech on Twitter.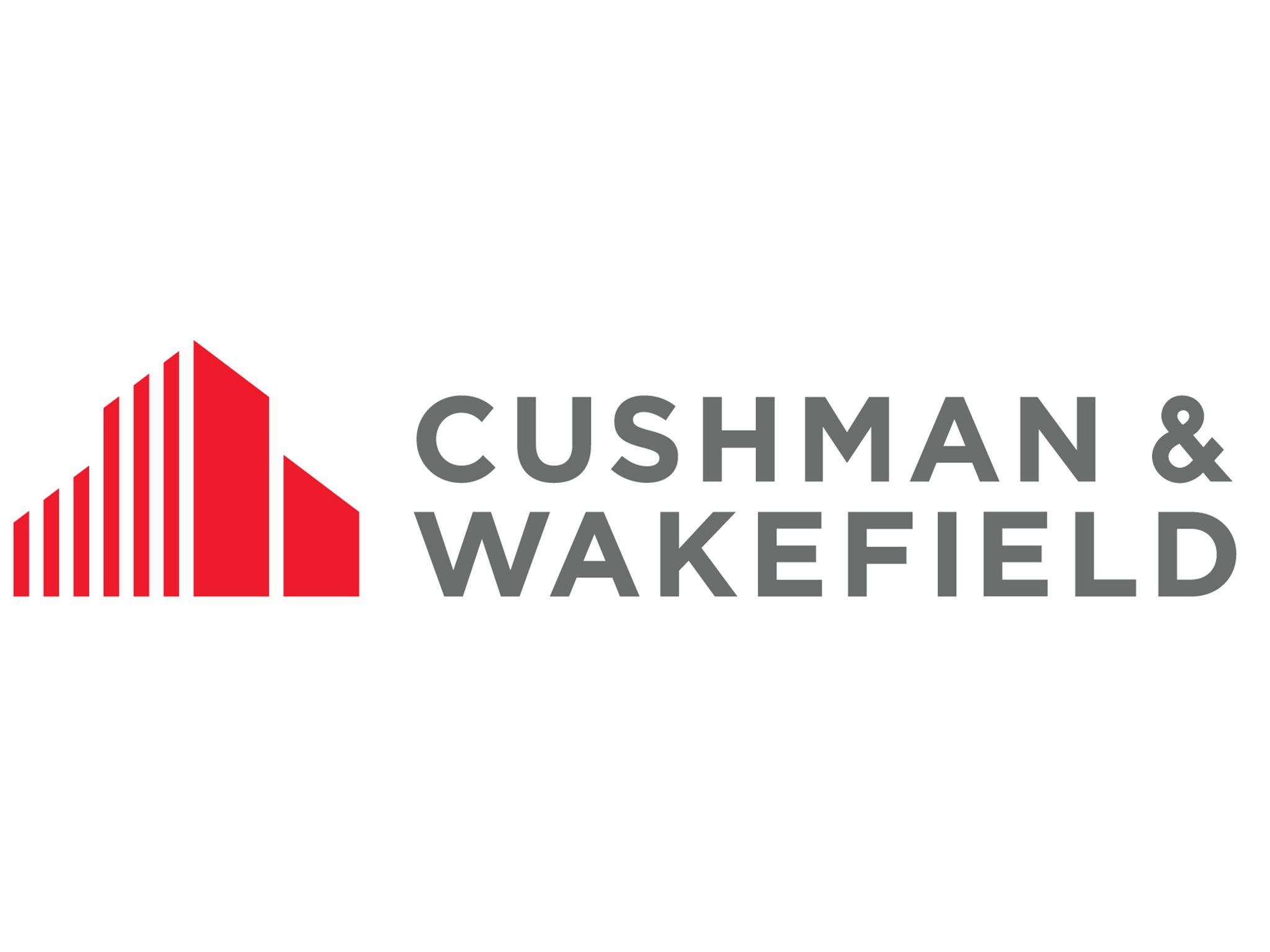 About CMS
CMS provides clients with specialist, business focused advice in law and tax matters. With our 4,500 legal professionals across the world, working in sector-based teams and expert in project management, our focus is on our clients and fulfilling their objectives.
CMS is a full-service top 10 global law firm, based on the number of lawyers (Am Law 2018 Global 100). With 70+ offices in 40+ countries across the world, revenues totaled €1.36bn in 2018. CMS acts for the majority of the DAX 30, a large number of the FT European 500 and a number of Fortune 500 companies.
CMS provides a wide range of expertise across 19 expert practice and sector areas including Banking and Finance, Commercial, Competition, Corporate, Dispute Resolution, Employment, Energy, Funds, Intellectual Property, Life Sciences/ Pharmaceuticals, Real Estate & Construction, Tax and TMT.
For more information, please visit www.cms.law
CMS offices and associated offices: Aberdeen, Algiers, Amsterdam, Antwerp, Barcelona, Beijing, Belgrade, Berlin, Bogotá, Bratislava, Bristol, Brussels, Bucharest, Budapest, Casablanca, Chile, Cologne, Colombia, Dubai, Dusseldorf, Edinburgh, Frankfurt, Geneva, Glasgow, Hamburg, Hong Kong, Istanbul, Johannesburg, Kyiv, Leipzig, Lima, Lisbon, Ljubljana, London, Luxembourg, Luanda, Lyon, Madrid, Manchester, Medellín, Mexico City, Milan, Mombasa, Monaco, Moscow, Munich, Muscat, Nairobi, Paris, Podgorica, Prague, Peru, Reading, Rio de Janeiro, Rome, Santiago de Chile, Sarajevo, Seville, Shanghai, Sheffield, Singapore, Sofia, Strasbourg, Stuttgart, Tirana, Utrecht, Vienna, Warsaw, Zagreb and Zurich.