WOMEN FOR THE FUTURE: a year-round program of activities for developing women's potential
What would you say if a talented painter was offered to play the violin instead of a canvas and paints or an IT enthusiast was asked to write advertising texts? You would definitely call it an untapped talent. It is already clear today that in order for a company to succeed in the future, it first of all needs to have employees (many companies today cannot find them at all), with new skills and talents that the times bring. We probably won't surprise you, especially if you already have D&I in your company's DNA, that WOMEN are the way to achieve it.
Surveys point to the ever-increasing importance, but especially the contribution, of women on the labor market. According to Grant Thornton's 2022 Women in Business report, the global representation of women is at the level of 32% of senior management positions, and this figure also confirms how the measurement of D&I has been transferred to ESG indicators. ESG is a topic that we will intensively focus on in our Chamber starting in the fall in order to help our members on their way to fulfilling ESG goals. That's why today we present to you WOMEN FOR THE FUTURE – a year-round program for developing the potential of women, current and future female leaders in your companies, in a community that connects and supports women across different sectors and industries.
___________
WHO IS WOMEN FOR THE FUTURE FOR?
For those who believe in the potential of diversity. There are no industry boundaries – whether it is services, trade or manufacturing companies, the potential of women can be used in all areas. We want to bring inspiration: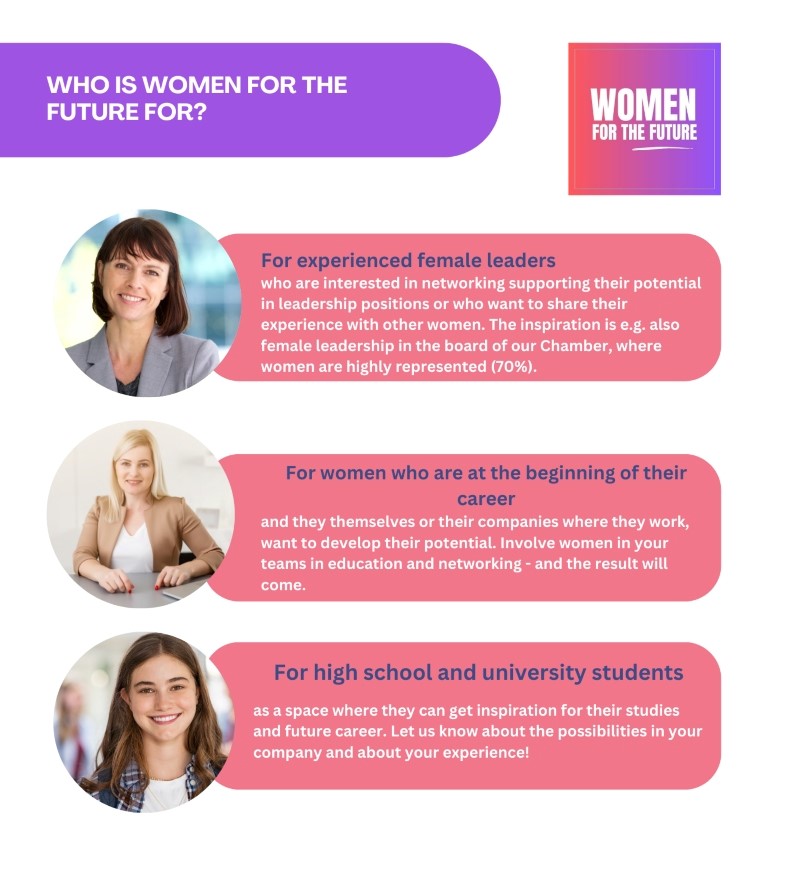 WHAT DO WE HAVE PREPARED FOR YOU?
register your mentors or female employees as mentees in the Equilibrium by 15 September 2023, a mentoring program for women that has been successfully organized by the British Chamber of Commerce in the Czech Republic for 13 years – this year we are launching a pilot year for the Slovak Republic. It is easy way how you can support your employees through Learning&Development!
come on 19.10.2023 to the 11th edition of Business Ladies Day, which we organize in cooperation with other chambers of commerce in the Slovak Republic at the Penati Club premises in Bratislava
don't miss the opportunity to participate in the first EQUAL PAY DAY event, which is being prepared by the o.z. Akčné žrny. Our Chamber is a partner of this unique event – if you want to participate as well, register and buy tickets with a special discount – we will publish the price offer soon at our website in Events section.
JOIN US
share with us your initiatives to support the representation of women in your companies: we will collect the best experiences and then share them together
give us tips on inspirational stories from your companies and we will be happy to share them with the others
become a WOMEN FOR THE FUTURE partner: members of the British Chamber of Commerce in Slovakia automatically become members, while you have the opportunity to become its main partner and support the organization of events designed for the development of women's potential. Write to us at info@britcham.sk and we will be happy to provide you with more information.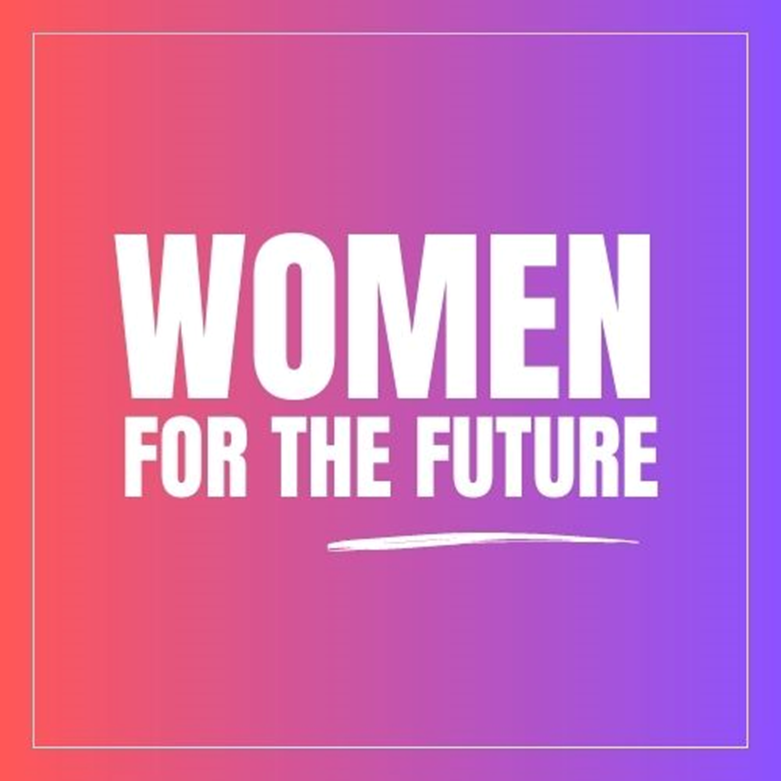 ____________